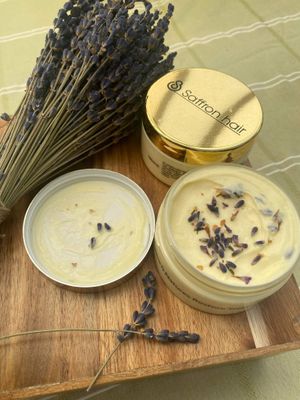 Shearich Natures Restore Treatment 100ml
£13.00

Fight against thin, flat and weakened strands with Saffron hair 'Shearich natures restore treatment'. Enriched with a balance of powerful haircare ingredients, this gentle formula helps visibly increase hair condition while it nourishes the scalp.
The revitalising and restoring hair treatment is also enhanced with rich Shea Butter and Coconut Oil for conditioning and smoothing purposes along with avocado oil, sunflower seed oil, aloe leaf juice and lavender oil. These help deliver all-over body and volume, releasing properties to help revive flat, lifeless hair to improve the hair's elasticity and strength for longer, thicker and more luscious locks.
Paraben, Gluten, Sulphate, Phthalates and Mineral Oil Free.
Vegan Friendly.
Cruelty free
SKU: 3-1-2-1-1